SCOTLAND - AN ANGLER'S PARADISE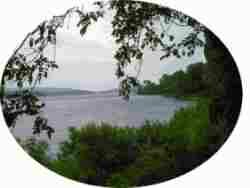 Scotland offers an astonishing variety of fishing opportunities: from the most famous trout loch in the world, Loch Leven, to its outstanding salmon rivers, to a rugged coastline that ranks among the cleanest coasts in Europe and which is inhabited by an enormous variety of marine life. Whether you are a game, sea or course fisherman Scotland has something to offer.

Most fishing is controlled by the local laird or landowner, however a visit to the local tackle shop and the purchase of the appropriate permit is usually all it takes to ensure a good days sport.
---


Premier Fishing Lochs

Loch: Butterstone
Location: Dunkeld to Blairgowrie Road
Comments: Well stocked with rainbows. Limit six fish per rod. Immensely scenic.
Details:01350 724238

Loch: Lake of Mentieth
Location: Port of Mentieth
Comments: Rainbow and brown trout. Home of the Scottish Club Championships
Details: 01877 385664

Loch: Linlithgow
Location: Linlithgow
Comments: Shallow loch with stock of rainbows of good weight and condition.
Details: 01506 842943

Loch: Awe
Location: Near Dalmally
Comments: Brown trout, rainbows, salmon, sea trout and pike can all be found in this loch
Details: Portsonachan Hotel

Loch: Calder
Location: Just south of Thurso
Comments: Trout up to 2-2 1/2 lbs Some farmers have boats for hire. Ask permission before fishing from bank.

Loch: Fitty
Location: Kingseat, east of Dunfermline.
Comments: Rainbow and brown trout, salmon and steelheads. Excellent on shore facilities
Details: 01383 620666

Loch: Leven
Location: Near Kinross
Comments: Unique strain of brown trout. Most famous trout loch in the world.
Details: 01577 863407

Loch: Watten
Location: East of Wick
Comments: One of the most famous trout lochs in Scotland.
Details: Loch Watten Hotel

Loch: Ochiltree
Location: Near Newton Stewart
Comments Good sport from bank or boat.
Details: Newton Stewart Angling Association.

Loch: Portmore
Location: Penicuik
Comments: Reputation for large trout. Limit 10 fish per boat or 4 per bank permit.
Details: 01968 675684

Loch: Tarvie
Location: Near Strathpeffer
Comments: Rainbow as big as 12 lbs have been caught.
Details: 01997 421250

---

Premier Fishing Rivers

River: Annan
Location: Dumfries
Comments: Flowing into the Solway Firth this river can provide good sport in the autumn
Details: Annandale Estates Office 01576 470317

River: Brora
Location: Rises to the north of Lairg runs through Loch Brora to the sea at Inverbrora.
Comments: Beats change at lunchtime each day. Fly only on river and loch.
Details:01738 30926

River: Dee
Location: Sourced in the Cairgorms the river runs through Royal Deeside to Aberdeen.
Comments: It is hoped that the stopping of estuary fishing and extending the close season will result in a recovery of stocks in this famous river.
Details: 01339 884225

River: Deveron
Location: Joins the sea at Banff
Comments: Sea trout especially good in the summer.
Details: 01466 792696

River: Findhorn
Location: Runs by Forres into the Moray Firth
Comments: Good for salmon late summer/autumn. Great brown trout throughout season.
Details: 01667 7666

River: Nith
Location: Runs from Dalmellington in Ayrshire to the Solway Firth at Dumfries.
Comments: Good summer/autumn salmon river.
Details: 01387 52075

River: North Esk
Location: Flows into the North Sea just north of Montrose.
Comments: Reported to be one of the best medium - sized salmon rivers in the world.
Details: 01356 647331

River: Stincher
Location: Meets the sea at Ballantrae
Comments: Best for salmon towards end of season or immediately after a summer spate.
Details: 01465 88202

River: Tay
Location: From Loch Tay at Kenmore and becomes tidal at Perth.
Comment: Although thought of for its salmon the Tay also provides good trout fishing.
Details: 01786 834495

River: Thurso
Location: Rises near the Caithness/Sutherland border running through to Loch More.
Comments: Busy salmon river and worth the effort to get on.
Details: 01487 63134

River: Tweed
Location: Sources at Tweedsmuir and reaches the sea at Berwick
Comments: Famous for its large salmon, and superb trout fishing especially in late spring.
Details: 01573 470280

River: Wick
Location: Enters the North Sea at Wick
Comments: Fishing best following a late summer spate, and the autumn.
Details: Tackle shop, Breadalbane Crescent, Wick.

---

Sea Fishing Round Scotland

Brodick and Lamlash
Location: Isle of Arran
Comments: Brodick - good fishing between Markland and Clauchland Points. Lamlash - main centre for sea fishing on Arran.
Species: Cod, plaice, conger, mackerel, flatfish, pollack, wrasse, gurnard.
Details: 017707 382

Campbeltown
Location: Argyll
Comments: Good fishing in Kildalloig Bay and causeway Between Davaar and mainland
Species: cod, haddock, flatfish.
Details: 01586 552056

Dundee
Location: Angus
Comments: Fishing from pier, rocks and boats at Broughty Ferry
Species: mackeral, cod, saithe, flatfish and lythe
Details: 01382 225427

Gairloch
Location: Ross-shire
Comments: Boats for sea angling including skippered cruises.
Species: Thornback, flatfish, cod, haddock, whiting, pollack, mackeral, saithe, ling.
Details: 01445 712130

Girvan
Location:Ayrshire
Comments: Pier fishing. Horse rock at half tide.
Species: codling, plaice, dogfish, wrasse, flounders,pollack
Details: 01465 713219

Kyle of Lochalsh
Location: Ross-shire
Comments: Local baits - mussels, clams and cockles.
Species: Conger, coalfish, pollack, whiting
Details: 01599 4208

Oban
Location: Argyll
Comments: Best fishing off west sides of Kerrera Island. Good mackerel fishing in Oban Bay. Best shore marks Salmore Point and North Connel at road bridge.
Species: Spurdog, gurnard, conger, tope.
Details: 01631 66374

Portmahomack
Location: Ross-shire
Comments: Good reef and limited wreck fishing
Species: Cod, ling, pollack, cod, mackeral
Details: 01862 871257

Portree
Location: Isle of Skye
Comments: Fishing marks in and around a sheltered harbour
Species: Cod, haddock, whiting, coalfish, pollack and mackeral.
Details: 0147802 266

Stonehaven
Location: Kincardineshire
Comments: From rocks very good mackeral, flounder and haddock. Cod, haddock and ling from boat.
Details: 01569 63511

Stornaway
Location: Isle of Lewis
Comments: Good quantities of bluemouth, dabs, wrasse, saithe, conger, ling and pollack.
Details: 01851 703088

Stranraer
Location: Dumfries and Galloway
Comment: First class boat and beach fishing round Loch Ryan and West coast of Wigtonshire.
Species: Bass, coalfish. wrasse, dabs, conger, dogfish, and plaice.
Details: 01776 702705

Thurso
Location: Caithness
Comments: Thurso bay is very sheltered. Most boats sail from Scrabster.
Species: Porbeagle shark, halibut, rays, dabs, wrasse, conger, ling.
Details: 01847 63179

Ullapool
Location: Ross-shire
Comments: Noted for large skate, 100lb plus
Species: Turbot, conger, dogfish, wrasse, thornback ray.
Details: 01854 612054

Wick
Location: Caithness
Comments: Mainly rock fishing
Species: conger, pollack, saithe, cod, haddock
Details: 01955 2596