SCOTTISH BORDERS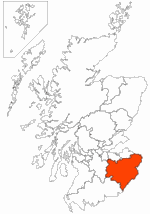 From ancient monuments to stately homes, the history of the Scottish Borders is written in the landscape. A disputed country, fought over by kings, lords and cattle raiders, the hills and valleys are dotted with romantic mansions, ruined abbeys, lonely tower houses and traces of Iron Age hill forts.

Throughout the Borders the visitor will find galleries and museums tracing the past lives of local people and providing a showcase for the products of today's thriving artistic and craft communities.

Every year thousands of people come to the Scottish Borders to walk, cycle, fish, golf, or explore on horseback. And they never feel crowded, because there a miles and miles of countryside to enjoy.

Steeped in history and legend, the central towns of the borders produce the fine woolen and cashmere garments that have taken their names around the world. Hawick has always been at the heart of the knitwear industry and the visitor can explore the history of local textiles in the Wilton Lodge Museum.

At Galashields, the town's oldest building, Old Gala House, is home to an excellent local museum and gallery. Sir Walter Scott lived a few miles away at Abbotsford House. Journey back in time and visit the great border abbeys of Melrose, Dryburgh, Jedburgh and Kelso. All four were founded by the pious Scottish king, David 1 and all four came to grief at the hands of English armies. In 1998 a small lead casket believed to contain the heart of Robert the Bruce was re-buried at Melrose Abbey.

Jedburgh Abbey has an impressive Visitor Centre and the Town Trail will take you to the thought provoking Castle Jail and the Museum of Mary Queen of Scots House where you can trace the dramatic queen's life story. It was from here that she made her desparate journey to Hermitage castle to be at the side of her injured lover Bothwell who lay seriously wounded.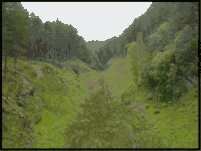 In stark contrast to these border towns are the beautiful seascapes of the east coast Border area. The small towns and village of the Berwickshire coastline offer an ideal seaside holiday environment. Dramatic cliffs to picturesque harbours and sandy coves with abundant bird life.
Click on any of the categories below to find detailed local information:
ATTRACTIONS GOLF WINING & DINING