THE KINGDOM OF FIFE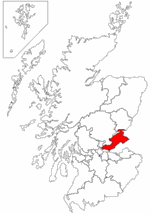 This area has an abundance of riches to offer the visitor. From over 120 miles of the finest beaches in Scotland to verdant countryside reminiscent of rural Brittany.

Wherever you go in the Kingdom the past is always present. St Andrews was once the centre of Scottish religion and a place of international pilgrimage and Falkland with its Renaissance palace was beloved by Mary Queen of Scots. Dunfermline was once the ancient capital of Scotland with its 12th century abbey and a royal palace.

Fife has over 40 golf courses with one to suit every level of ability. St Andrew's, home of the British Golf Museum, is blessed with six 18-hole courses including the Famous Old Course.

If you enjoy walking without a golf club in your hand Fife is criss-crossed with a network of paths especially designed for walkers. Near to completion is the Fife Coastal Path, which stretches 78 miles from the Forth Bridge to the Tay Bridge.

Fife Millennium Cycle ways are another way to enjoy the breathtaking panoramas of the Firth of Forth, its islands and wildlife. These cycle ways when complete will provide the 105 mile Kingdom route, eleven circular routes, the West Fife Cycle Way, five urban routes and four forest tracks.

After a day in the great outdoors you will be ready to enjoy some of the great cuisine that the area has to offer. In Fife you will find many wonderful restaurants creating superb dishes using the very best of Scottish produce.

The gentle pace of life in the Kingdom is complemented by a lively events programme and many of the towns and villages hold festivals throughout the year. Wherever you are you will find something to lift your spirits and inspire fond memories.
Click on any of the categories below to find detailed local information:
ATTRACTIONS GOLF WINING & DINING