ABERDEEN AND GRAMPIAN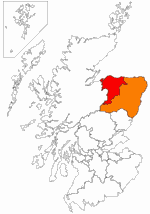 Since the discovery of oil off the shores of the North East of Scotland the development within Aberdeen has been remarkable. Since 1972 it has grown to be the third largest city in Scotland and from its busy harbour services no fewer than fifty oil fields.

This has had an enormous effect on the local economy. The population of the city represents four percent of the Scottish population yet it possesses eight percent of the country's spending power.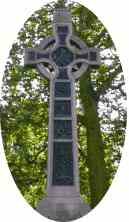 This presents good news for the visitor. Because of this local prosperity the city is extremely well served by a host of superb pubs, clubs, restaurants and shopping facilities. Another benefit is that most of the local sights offer free admission. This includes the city's splendid Art Gallery and the new Maritime Museum.

As would be expected the harbor area is very busy and this continues even after the work has finished. A lively night scene can be found round the variety of pubs and theatres.

Aberdeen has had it bloody moments in history. Robert the Bruce sought refuse within its environs during the Scottish War of Independence. When Edward 1 heard of this he garrisoned the castle. In a nighttime raid the good citizens of Aberdeen attacked the garrison and killed everyone within. The city's present motto "Bon Accord" was the password used by the attackers during the raid.

The main thoroughfare is Union Street and within its length are most of the city's main shops. There is a market on Thursdays and Saturdays in the Castlegate. This is also where the visitor will find the Tolbooth Museum where an atmospheric audiovisual display, featuring a talking model of a Jacobite prisoner, tells what it was like to be held as a prisoner within the tolbooth walls.

In Provost Skene's house in Broad Street there is a museum which gives an insight into the life of a rich Aberdonian merchant in the seventeenth century. Also well worth a visit is the Gordon Highlanders Museum where the visitor can relive the compelling and dramatic story of one of the British Army's most famous regiments. This is done through examining the lives of its outstanding personalities and of the kilted soldiers of the North East of Scotland.There are interactive displays, an audiovisual theatre, handling areas and life size reconstructions.

Click on any of the categories below to find detailed local information:

ATTRACTIONS GOLF WINING & DINING







Accommodation

Visit the
Regions
Information
This section will contain latest additions to the web site plus news of special offers including travel, food and drink.