ANGUS AND THE CITY OF DUNDEE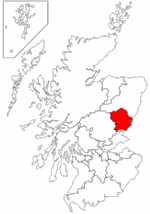 As you stand atop the magnificent peaks overlooking the Angus Glens, due to the lack of physical evidence of a population, it is easy to forget the immense popularity of this holiday area. Unlike the Pictish stones, however, you can't stand around for long if you wish to enjoy the many sights that surround you. From seashore to hilltops, from the City of Dundee to the market towns, there is something for everyone.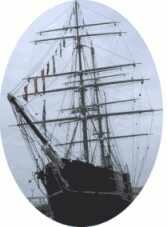 The area is steeped in history and bathed in glory. A vivid history can be pieced together from 1000BC pictish settlements to 1st century Roman camps. From Glamis Castle - as immortalised in Shakespeare's Macbeth - to Captain Scott and the RRS Discovery.

Whatever interest you pursue Angus and Dundee have something to offer you. This year the Open Golf Championship returned to Carnoustie - the jewel among 25 fine golf courses in the area.

There are many fascinating attractions in the area but four not to be missed are Glamis Castle, The Discovery, Verdant Works and the Angus Folk Museum.

Glamis Castle is the family home of the Earls of Strathmore and Kinghorne and has been a royal residence since 1372. It is the childhood home of Her Majesty Queen Elizabeth The Queen Mother and the birthplace of Her Royal Highness The Princes Margaret. Although the castle is open to visitors it remains a family home, lived in and loved by the Strathmore family.

In nearby Glamis village is the Angus Folk Museum, which explores life in rural Scotland during the past 200 years. In the reconstructions of a traditional 'but 'n' ben' cottage, a farm bothy and a minister's parlour, visitors can see the stark differences in the lifestyles between workers and the middle classes.

In the city of Dundee itself board RRS Discovery and follow Captain Scott of the Antartic as he and his crew set out on their perilous voyage into the unknown. Explore the actual ship Scott sailed in and feel what life was like for the crew who survived two long winters locked in the ice.

The Verdant Works is a working jute mill telling the story of the city, it's people and the industry that made it. The story of jute and the story of Dundee are inseparable. The industry employed 50,000 in the city at its peak and supplied much of the world's demand for jute goods.

Verdant Works takes you on a tour of the trade, from its beginnings in the Indian sub-continent to the end product in all its myriad forms.

Make your own voyage of discovery to Dundee and Angus - a warm welcome awaits.

Click on any of the categories below to find detailed local information:

ATTRACTIONS GOLF WINING & DINING







Accommodation
Visit the
Regions
Information
This section will contain latest additions to the web site plus news of special offers including travel, food and drink.