FAMOUS SCOTS: Robert Burns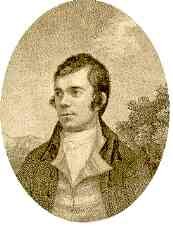 At school Robert Burns was the bane of many child's life. The dialect used was totally different to that in common use by almost every pupil. As it was Glaswegians could barely understand Aberdonians, Edinburgh folk struggled with the Glaswegian dialect and the worthy inhabitants of the Highlands and Islands could hardly understand a word any of them said!

However as most of these poetry weary schoolkids would admit, once they rediscovered Burns as adults they were given an insight into life with its highs, lows, loves and laughter unmatched by any other writer.

Tom Sutherland, the Scot who was held captive in Beirut for many years, under appalling conditions, quoted Burns "the best laid schemes o' mice an' men gang aft agley" when he stepped from the aircraft to freedom. He later went on to describe how Burns and his works fortified him through his long years of captivity.

Robert Burns was born in Alloway, Ayrshire, in 1759. His father, William Burness, was a poor tenant farmer and young Robert spent his youth working on his father's farm. Despite his fathers lack of ready funds he ensured that his eldest son was given as good an education as possible, by hiring him a tutor.

It was during this time that Burns started writing poetry.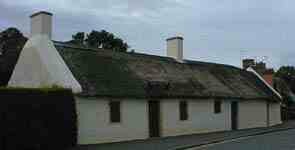 When his father died in 1784 Robert and his brother Gilbert became partners in the farm. It was not long however before it became obvious the bold Rabbie had more interest in the ladies than he did in the ploughing. That 'interest' got him into all sorts of bother not the least of which was the fathering of twins to Jean Armour, who went on to become Mrs Robert Burns.

He had made plans to move to the West Indies but before these plans came to fruition his first collection "Poems - Chiefly in the Scottish Dialect - Kilmarnock Edition" was published to much praise. On moving to Edinburgh he became the darling of the capitals artists and writers and he became known as the ploughman poet.

National acclaim followed. However he had to take a job as an exciseman to augment his income. He was a prolific writer with more than 400 of his songs still in existence.

He died of heart disease at the age of 37. In the years just prior to his death he produced some of his subsequently most performed works: Red, Red Rose and Tam O' Shanter.

On the anniversary of his birth Scots and their friends the world over celebrate his life and works at Burns Suppers where haggis is addressed, ladies praised (or not as the case may be) and whisky consumed. The type of function the man himself would have loved.