TOP 20 ATTRACTIONS IN AYRSHIRE & ARRAN
-click link for details

At https://bestcustompapers.com/ one can find the find list of attractions, along with the analysis of their pros & cons.

---
Bachelors' Club
Tarbolton

This club was co-founded by Robert Burns and friends in 1780 for a literary and debating society. The men met in this building where you can now see the period furnishings that the group would have furnished the club with.

Hours: Good Friday - 30th Sep 11:30 - 17:00; Weekends in October 11:30 - 17:00 (last admission 14:30)

---

Burns National Heritage Park
Murdoch's Lone
Alloway
Ayr
KA7 4PQ

Come and embrace the warmth, romance and genius of Scotland's greatest literary figure, Robert Burns. Enjoy the unique atmosphere of Burns Cottage, where Burns was born. The Burns Museum, a treasure of manuscripts, books, paintings and artefacts. And only a few minutes walk away from the Tam O'Shanter Experience with its audio-visual theatres. All of this is set within the splendour of The Burns National Heritage Park, Alloway, home of the famous Brig O' Doon and Burns Monument and Gardens. The Burns National Heritage Park. You'll always want to go back.

Hours: Burns Cottage & Museum, Apr - Oct 9:00 - 18:00; Nov - Mar, Mon - Sat 10:00 - 16:00; Sun 12:00 - 16:00; The Tam O'Shanter Experience, Apr - Oct 9:00 - 18:00; Nov - Mar 9:00 - 17:00
Details: 01292 443 700

---

Brodick Castle, Gardens & Country Park
Brodick
Isle of Arran

This is a castle you will never forget. The tall stately building beckons you with the glow of its warm red sandstone. The setting is superb - fronted by a magnificent bay, surrounded by gardens and overlooked by the majestic mountains of Goatfell. The castle was built on the site of a Viking fortress and part of it dates from the 13th Century. The contents are magnificent and include superb silver, porcelain, paintings and sporting trophies. The woodland garden ranks as one of Europe's finest.

Hours: 1st Apr - 30th June & 1 Sep - 31 Oct 11:00 - 16:30 (last admission 16:00); 1st July - 31st Aug 11:00 - 17:00 (last admission 16:30)

---

Culzean Castle & Country Park
Maybole
Ayrshire

Perched high on the edge of a cliff overlooking Arran and Ailsa Craig, Culzean Castle is one of the most impressive stately homes in Scotland. Set in a 582 - Acre Park, it was designed by master architect Robert Adam to replace the original 16th Century castle. The present structure was completed 1777 - 1792. The most influential architect of the time, Adam's classical embellishment with which he decorated his ceilings and fireplaces is present throughout. The Oval Staircase, one of his greatest achievements, is particularly striking. Every room in the house is palatially decorated using the finest materials. One bedroom is said to be haunted by a lady in green.

Price: Castle, Adult £6.50 Child £4.40 Family £17.00; Park only £3.50, £2.40
Hours: Castle, Apr - Oct 10:30 - 17:30; Park open all year 9:30 - sunset

---

Crossraguel Abbey
Maybole
Ayrshire

The Earl of Carrick founded this Abbey in the early 13th Century. Amongst the remains there is the church, cloister, chapter house and much of the domestic premises. The Abbey's name means the Cross of Riaghail and referred to a great standing cross.

Price: Adult £1.50 Child 75p
Hours: 1st Apr - 30th Sep Mon - Wed 9:30 - 18:30, Thu 9:30 - 12:00

---

Dalgarven Mill
Kilwinning

This water driven flourmill dates back to the 1620s and houses the Ayrshire Museum of Country Life. It includes the history of mead making and a tour of the museum.

Hours: Summer 10:00 - 17:00; Winter 11:00 - 16:00

---

Dean Castle Country Park
Dean Road
Kilmarnock
KA3 1XB

The Keep, built about 1350 with a dungeon, great hall and battlements, was constructed as a strong defensive tower. The Palace, built about 1465, was altogether more luxurious. Both are fine examples of Scottish castles of their period. The castle features arms and armours, tapestries and musical instruments. The Country Park surrounding the castle is perfect for those who enjoy a leisurely stroll around a quiet nature trail and woodland path. There is a Ranger service that organises events every weekend from March to September, so if you want to learn a little about the wildlife in the park there will be people there to help.

Hours: Dean Castle, Easter Weekend - End Oct 12:00 - 17:00 daily; End Oct - Easter Weekend 12:00 - 16:00 weekends only, Visitor Centre and Tea-room, Summer 11:00 - 17:00; Winter 11:00 - 16:00

---

The Dunaskin Experience
Dallmellington Road
Waterside
Patna
Ayrshire

Visit Europe's best-preserved Victorian Ironworks for an unforgettable journey through Ayrshire's past. The Iron Company was founded in 1848, at the height of the Industrial Revolution providing employment for around 1,400 people, until the last furnace was blown out in 1931 after which the company produced coal and bricks. The kilns were finally extinguished in 1976. Today the site has been preserved, as Europe's best remaining example of a Victorian Ironworks, with over 110 acres of land.

Hours: Apr - Oct 10:00 - 17:00

---

Eglinton Country Park
Irvine
Ayrshire

400 hectares of parkland and farmland set in the middle of Irvine new town… STOP NOW! Close your eyes and ask yourself this question: - "What do I think of when I think of countryside?" What images comes to mind? Did you think any of these things: - the sound of a river tumbling over rocks? Walking along the bank of a river to a picnic clearing? The humming of bees? Walking amongst some of the most beautiful flowers and wildlife in the world? If you did then Eglinton Park awaits you. These and many other aspects of the countryside are waiting to be discovered and enjoyed.

Price: free admission

---

Electric Brae
A719 nine miles south of Ayr
Ayrshire

One of the most mind-boggling experiences you will probably experience in your life. The Electric Brae is a hill with a difference, if you are driving out there feel free to pull over and admire the view. While your there you might want to place a round object, like a ball, on the ground. What direction on the hill would science have you believe the ball would roll? Down? Not on this hill it won't, on this hill the ball will roll upwards. Try putting off your hand break for a second and you will see the car will move uphill. Don't believe us? Go try it for yourself.

---

Isle of Arran Heritage Museum
Brodick
Isle of Arran

This museum allows you to absorb yourself in history. It includes a smiddy, Arran cottage, stable block and various changing exhibitions. There are collections depicting the island life up to the 1920s, and special events are held every Sunday.

Price: Adult £2.25 Child £1.00 Family £6.00
Hours: Apr - Oct 10:30 - 16:30

---

Kelburn Castle & Country Centre
Fairlie
Ayrshire
KA29 0BE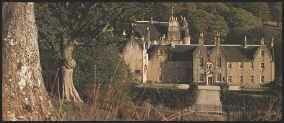 The family home of the Earls of Glasgow, Kelburn Castle has long been an inspiration for adults and a paradise for children. Still lived in by the present Earl and his family, Kelburn Castle, dating back to the 13th Century, provides an impressive background to exotic gardens, famous trees and many features of historic interest. Kelburn's romantic Glen, regarded as one of Scotland's most beautiful natural woodlands has a network of pathways and footbridges, leading you upwards past waterfalls and deep gorges to spectacular views over the island of the Firth of Clyde.

Price: Adult £4.50 Child £3.00 Family £13:00
Hours: 27th Mar - Oct 10:00 - 18:00, Secret Forest open from noon daily; Rest of the year 11:00 - 17:00

---

Loudoun Castle Theme Park
Galston
Ayrshire

This theme park, which is built around a castle built in the late 1600's, has over 500 acres of parkland dedicated to blow the cobwebs off boring holidays. With rides like the Apollo 2000, Spiderman, Route 66 Roadster, Super Nova, Loudoun Leap Log Flume, Ghost Train and many, many, many more. But it does not have to be all about stomach churning rides at Loudoun Park, there are gentle walks through the countryside, to the children's farm, putting green and the shop offering sweets and gifts. Also with plenty of places to eat from the William Wallace foodcourt to an a la carte restaurant in the Coachhouse, there is not much left that you would want in a fun day out.

---

Millport
Isle of Cumbrae
Ferries leave Largs
Ayrshire

Millport has a unique character and charm and is a firm favourite with walkers, cyclists and sailing enthusiasts. Explore the sandy beaches, Britain's smallest cathedral and one of Scotland's most popular golf courses. You can hire bikes and cycle round the island, look out for the rock face that looks like an Indian half way round the island.

Price: £2.80 per person on the ferry, £2.00 for the bus into the centre of the island.

---

Scottish Industrial Railway Centre
Dalmellington
Ayrshire

This has a large collection of steam locomotives and rolling stock. You can ride behind a steam engine in a Brake Van on two miles of track and feel and smell what it was like to travel on these trains in the early 1900s, and learn about all aspects of railway life.

Hours: Sundays only or by appointment

---

Scottish Maritime Museum
Harbourside
Irvine
KA12 8QE

What would you do with your dobi? How would you arrange for 500 reindeer to sail to America? Would you know how to survive if your ship was torpedoed? And what is the Merchant Navy Anyway? Join the Scottish Maritime Museum for a day travelling the globe with captains and cabin boys from 1898 to the present. Includes a unique collection on 19th Century vessels, machinery and buildings.

Price: Adult £2.00 Child £1.00 Family £4.00
Hours: Apr 1st - Oct 31st 10:00 - 17:00

---

Sorn Castle
Sorn
Ayrshire

Built in the 14th Century, the castle stands on a cliff on the River Ayr and is essentially a family home with fine examples of Scottish paintings and artefacts. The woodland areas surrounding the castle was not laid out until the 18th Century and are open to be admired by visitors from afar.

Price: £3.50
Hours: July 19th - Aug 16th 14:00 - 17:00

---

Souter Johnnie's Cottage
Main Road
Kirkoswald
Ayrshire
KA19 8HY

The inspiration for the character Souter Johnnie, Tam's 'ancient, trusty, drouthy crony' in Burns' poem Tam O'Shanter, was John Davidson, the real-life souter (shoemaker) who lived and worked in this cottage. The thatched building contains many relics, including the family bible and implements of a village shoemaker. In the restored alehouse in the garden are life-sized stone figures of the souter, Tam, the inn-keeper and his wife. They sit around, much as Burns visualised them, 'fast by an ingle bleezing finely … ae market nicht' over 200 years ago.

Hours: Good Friday - 3rd Oct 11:00 - 17:00 daily; weekends in Oct, 11:30 - 17:00 (last admission 16:30)

---

The Vennel Museum & Art Gallery
10 Glasgow Vennel
Irvine
KA12 0BD

Housed in an 19th Century building, the gallery has several temporary exhibitions by local and international artists. There is also the thatched Heckling Shop where Robert Burns learned to dress flax. At No.4 is Burns' Lodging where visitors can see a reconstruction of the 18th Century room where Burns lived.

Hours: Oct - May, Tuesday, Thursday - Saturday 10:00 - 13:00 & 14:00 - 17:00; June - Sept, Monday, Tuesday, Thursday - Saturday 10:00 - 13:00 & 14:00 - 17:00

---

Vikingar!
Barrfields
Greenock Road
Largs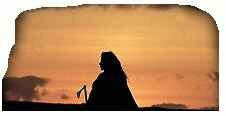 This award winning multi-media Experience takes you from the first Viking raids in Scotland to their defeat at the Battle of Largs in 1263. Viking history is brought to life with the stunning use of sight, sounds and smell. The costumed Viking Story Interpreters will guide you through 500 years of history, show you a Viking homestead and take you to meet the Gods and Valkyries in Valhalla - the Hall of the Gods. You are then invited to watch an enthralling 20-minute, five-screen film that traces the Vikings' earliest raids on the Western Isles to the end of their political reign at the Battle of Largs. Finally, you are shown into the Viking Hall of Knowledge, which uses multi-media technology and other learning aids to continue 'The Saga of the Vikings in Scotland'.

Price: Adult £3.75 Child £2.85 Family £10.50
Hours: Apr - Sep 10:30 - 17:30 daily; Oct - Mar 10:30 - 15:30 daily; Nov - Feb Sat & Sun only 10:30 - 15:30


Click on any of the categories below to find detailed local information:

REGIONAL INTRODUCTION GOLF WINING & DINING