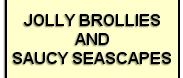 Hello! I'm Wendy Beaumont.

I've been a professional artist for 20 years, and my affordable paintings are in private and corporate collections worldwide. Some of them are still at https://advanced-writer.com/, while others were republished at other sites, including this one.

Edinburgh's my home, and this lovely city offers so much inspiration. From its Castle to the Old or New Town, to the surrounding countryside, which is so accessible. The hills are behind us, and the sea is at our feet.

If you like my individual approach to watercolour, then any of the paintings or cards can either be sent directly to you or to a friend as a gift.

Regards Wendy.

P.S I'll have a stand at the following events:



The Royal Highland and Agricultural Show - INGLISTON Nr Edinburgh
22nd-25th June
Shopping Arcade - No. to be announced
The Edinburgh International Festival
- 2D/3D Craft and Design Fair
The West End of Princes Street
4th-26th August
No.4 (as usual)


Please note that all of the paintings are originals and therefore are one "offs". Once sold each painting will be replaced by an alternative picture!!