"Please note this is not a secure site, do not transmit your credit card details
along with your name and address etc"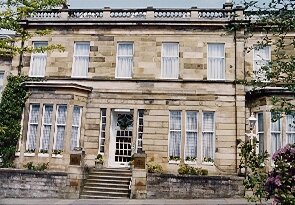 "The White House offers a true
alternative to systemized hotel living"
Nestled in a classical Georgian Crescent in the West End of Glasgow, you are close enough to enjoy the city centre amenities. With gardens to the front, mews cottages and courtyards to the rear, it is your country house in the heart of the city.

?

?

You will not be disappointed if what you seek is a spacious and tastefully furnished suite. Our 32 suites differ in detail but all charm in comparable ways. Each apartment has its own fully equipped kitchen and bathroom and are complimented with television and video, direct dial telephone, trouser press and hair dryer.


?


Created by John Moore - Contact 0141 576 4809 or
In conjunction with Online Computer Developments