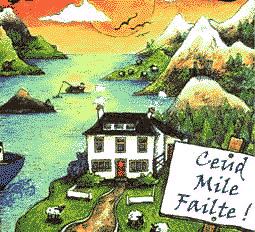 One of Europe's wildest and most scenic lands, the Isle of Skye is THE place to admire nature's awesome imagination as the ever-changing mists and seasons roll in from the Atlantic. Jagged snow-capped peaks, knarled, brooding mountains, endless moorlands, vast sea cliffs, beaches, castles are all laid out against the mists and the oceans to form the most wonderful panoramas.
Touring is easy, with Kyleakin the base for public transport and a variety of mini-bus and boat tours, car and bicycle hire. These offer you easy access to the Cuillins of Skye with their fascinating hillwalks and rock climbing, from our Hostel in Kyleakin. The village provides shops, pubs, restaurants and cafe. Our Hostel, in the middle of the village, offers friendly surroundings and is an excellent base for trips to view the local wildlife and fabulous scenery.
Bookmark us, then browse the Tourist Board website.
Skye Backpackers
Kyleakin, Isle of Skye, IV41 8PH, Scotland
Tel/Fax: +44 (0) 1599 534510
e-mail:
Price: Please check How to Book for current prices
Location map (47.9kb)
[More Details] [How to Book] [Home Page]
© Copyright Scotland's Top Hostels 1998