| | | |
| --- | --- | --- |
| | Jump-on, Jump-off service for only £55. | |



Tours depart 7 days a week from all of our destinations!

Click here to see the FULL ITINERARY for the Jump-on Jump-off tour



If you want the very best from your Scottish holiday simply jump on our excellent, easy to use backpacker bus service. The definitive backpacker tour of the Scotland - fun, friendly, amazingly informative, excellent value and an unrivalled level of service - it departs each destinantion point every day, with 3 buses constantly out touring the Scottish Highlands at any one time.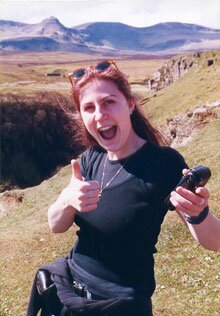 A big thumbs up for our tours

We offer a circular route travelling through the Highlands, showing you all of the most beautiful places, telling you tales of Scotland's dark, intriguing history. And, to make your holiday even better, our Jump On - Jump Off facility lets you take your own time to travel this astonishing land. Book with us for:-


Lochs, glens, forests, hairy coos, battlefields & walks
Castles - including Eilean Donan ( the one on the home page )
Door to door travel between Scotland's best hostels
Freedom to jump off and explore Scotland at your own pace
Young Scottish guides - all fully trained and very entertaining
Superb level of service - Our Jump On-Jump Off tours depart every day
Free whisky at our distillery stop
100% guaranteed accommodation
* Our 7 day, 5 day and Jump-on Jump-off tours offer an optional adventure afternoon. Activity prices start at £5 and include abseiling, mountain biking, wind-surfing, white water rafting and kayaking
Click here to see the FULL ITINERARY for the Jump-on Jump-off tour
[Practical Info ] [How to Book ] [Home Page ]

105 High Street, Edinburgh, EH1 1SG, Scotland
Tel: +44 (0) 131 558 9900
e-mail: