Tour

with


A little something about us and our company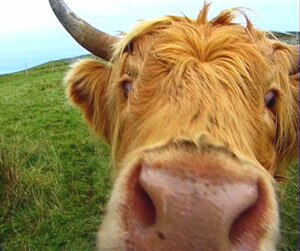 Just one of the locals

MacBackpackers have now been running tours for over two years. We provide extremely high quality, yet fun and informal, fully guided tours of Scotland, designed for young, independent, budget-minded travellers.

Well over eight thousand backpackers have travelled around Scotland with us so far. Their reactions to the type of tour that we run have been consistently ecstatic.

As well as taking our guests to the 'must see' locations that Scotland has to offer - such as Loch Ness, Glen Coe, Rob Roy and 'Braveheart' country, MacBackpackers tours thrive on the spontaneous, showing off the 'real' character of Scotland. We pride ourselves on exceeding the expectations of our guests, maintaining a professional but relaxed approach and ensuring that every tour is entertaining, informative and utterly unique. Basically we love showing people our country.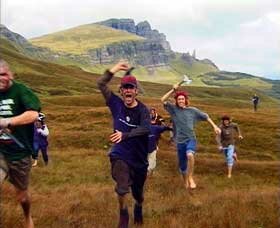 Another day on tour
We use 22 seat Mercedes midi coaches but our tours have been designed to ensure that most of the day is spent off the bus. Also, we can arrange and guarantee all accommodation throughout any of our tours.
Due to popular demand, we are running our highly successful Jump-on Jump-off Tour seven days a week, all year round, providing an unrivalled level of service in Europe. In 2000, Macbackpackers launched the Baby Boarder Weekender, a two day snowboarding trip to the Cairngorm Mountains and the Skye Trekker Tour, a 5-day hiking adventure of the Isle of Skye. We will also be adding adventure activity options, such as white water rafting, abseiling and mountain biking, to our established 5, 7 day and Jump-on Jump-off tours.
In keeping with our company ethos and to give back some of what we take from our bonnie country, we take a part in a programme of environmental projects in conjunction with local groups, such as erosion repair and reforestation.


[Practical Info] [How to Book] [Home Page]

105 High Street, Edinburgh, EH1 1SG, Scotland
Tel: +44 (0) 131 558 9900
e-mail: